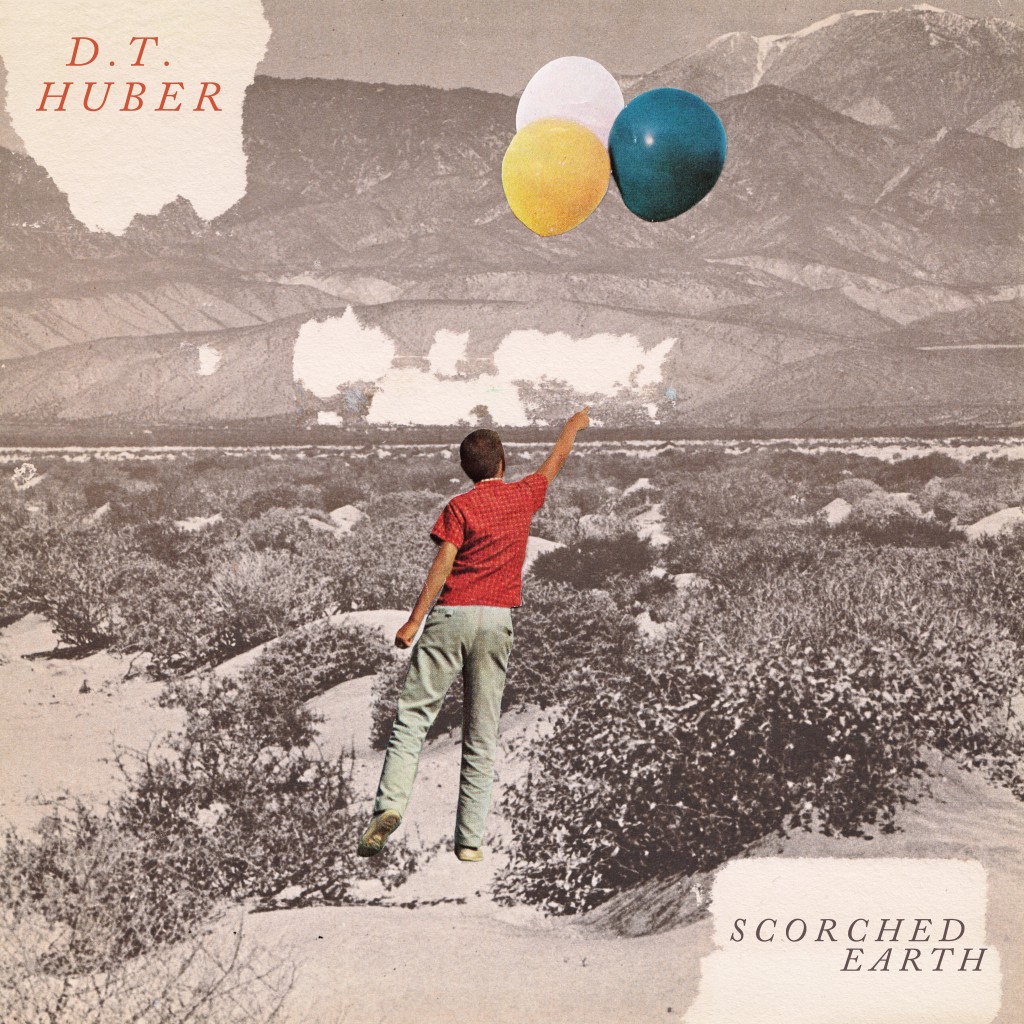 Review by Andrew Greenhalgh:
There's something pleasantly timeless about D.T. Huber's latest EP, Scorched Earth, that resonates with a sound that transcends the years. Huber's warm, acoustic tones and Americana-fueled folk and blues merge together with lyrical themes that also ripple across the years, trials and tribulations of yesteryear still rearing their ugly heads in contemporary times. Yet, Huber, following in the footsteps of celebrated troubadours who've marched before him, seeks to bring beauty to bear with justice, his songs a hauntingly poignant stand against the wrongs of the world.
Baltimore-based Huber is no stranger to the Americana world, having performed for several years as part of alt country folk band, Whale Show, where he served as primary songwriter for the band's 2010 recording, Caught Between the Highway Blues. Those experiences led to Huber having the opportunity to record with some of the town's most celebrated musicians, enlisting Frank Corl (The Seldon Plan) on drums, Josh Lebar (Annapolis Symphony) on upright bass, Jon Patton (Midway Fair) on mandolin, and Patrick McAvinue (Audie Blaylock and Redline) on fiddle. With Mat Leffler-Schulman helming the production end, Huber headed into Mobtown Studios to lay down his tracks.
The resultant album is one that boasts a warm familiarity, as though these are roads travelled before. It's not that they're copycats in any way but rather that these five tracks draw from well traveled wells, grounding the songs in roots that stretch the gamut from country, folk, and blues. And while there are many who have visited those wells, there are few who have tapped it as successfully as Huber and company do here.
"Oliver St. Sorrow" leads the album off with a shuffling beat, a "boom chicka" guitar run running throughout while strains of mournful fiddle and harmonica provide additional texture as Huber weaves a tale of inner city living and strife straight out of today's headlines. The juxtaposition of the two is striking in how easily they mesh, the lyric's very modern message mingling perfectly with the old school arrangement.
"How can we do any work/When there ain't no work to do?" echoes a sentiment shared across the years on "When My Blood Runs Cold." The track is stark and has an almost ambient or atmospheric vibe to it, the instruments framing out a haunting template for Huber's tale of loss and despair, his voice honest and authentic while "Red Hot Moon" taps into some moody blues and almost jazz for its musical connection. It's classic heartbreak that colors this picture and Patton's mandolin and McAvinue's fiddle go a long way toward selling the pain.
An old country vibe provides the musical backbone to "Death From Above," Josh Lebar's bass lines plucking out resonant notes of throbbing pain as Huber sings of further love and loss. This is one of the lesser tracks to be found here, the production feeling a little less tight and structured than at other points, leaving things a bit disjointed but album closer "Endless Summer Night" rights any wrongs in both word and deed. With a lyric speaking of the power of forgiveness and redemption, buoyed by the love of family and friends, Huber channels the spirit if not the voice of Bob Dylan, his vocal cadence hitting all the right notes while a warm acoustic folk composition fills in the lines. It's a solid ending to a very enjoyable EP.
D.T. Huber, along with his cadre of musical friends, has created a great five-song slice of Americana that speaks to the here and now while finding both hope and beauty in days gone by. Huber's vocals are rich and confident and his arrangements, drawing from a rich tapestry of folk, country, and blues, stand strong. Huber's is a voice that you'll be wanting to hear much, much more of in the coming days.
Andrew Greenhalgh is a music writer, content editor, and lifestyle commentator based in sunny southwest Florida.  His writings have appeared in places as diverse as Relevant Magazine, Stereo Subversion, CCM, Country Standard Time, and Soul-Audio.com, where he serves as a co-editor.