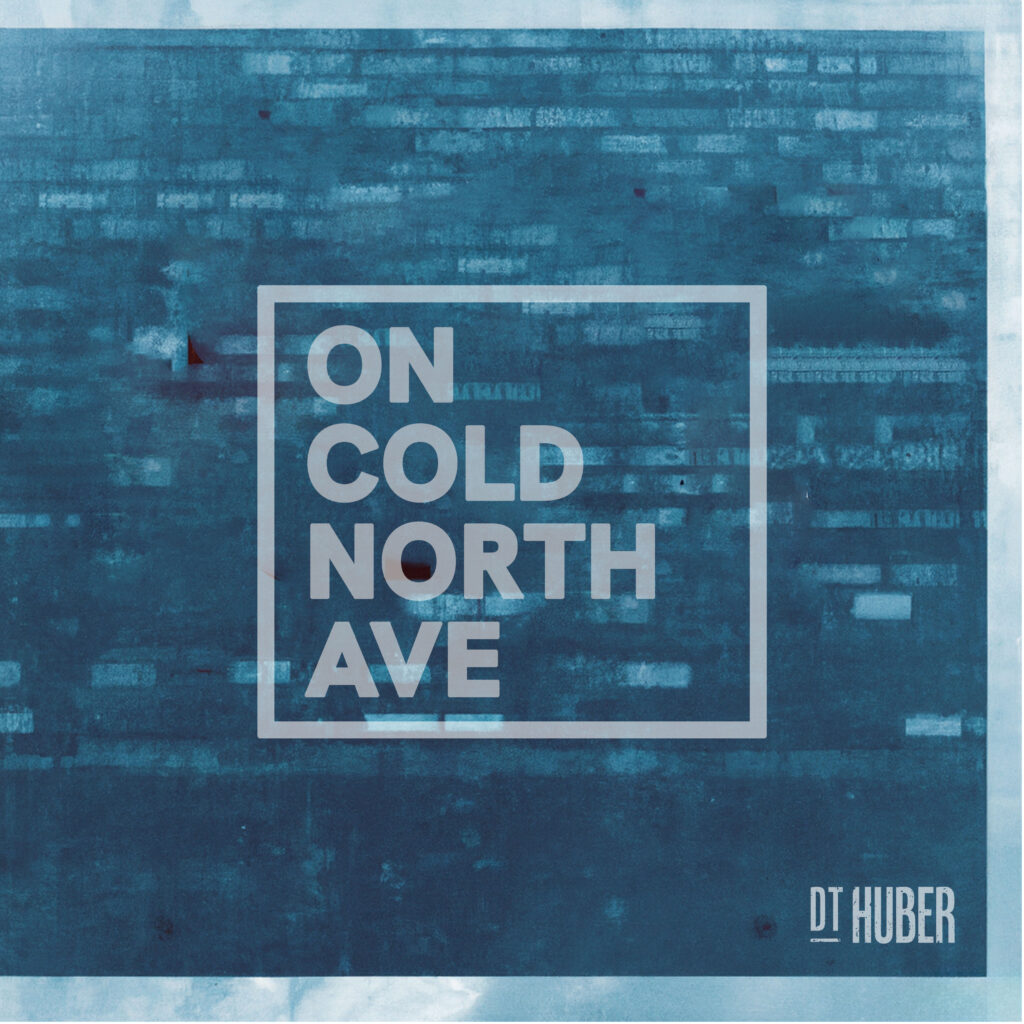 This acoustic-country-tinged, protest-folk gem will make you feel warm and cold at the same time. "On Cold North Ave" is the second single from the highly anticipated 2023 album by D.T. Huber featuring renowned experimental-jazz pedal steel guitarist Susan Alcorn. The release date is set for August 11, 2023!
D.T. Huber's poem of urban tragedy plays out in a five minutes of masterful guitar work with pedal steel guitar and acoustic guitar leading the dance along with harmony vocals reminiscent of Simon and Garfunkel. On the surface this song may be perfect for a long road trip, vampire movie, or a western film. But dive deep into the lyrics and musical textures, it can be difficult to categorize. Huber weaves age-old themes of death, regret, and moral flaws culminating in a final warning verse that alludes to Eugene O'Neil's play, "Long Day's Journey Into Night", with the lines "Live well, but be drunken / Do not be a slave to time." Combine that with Alcorn's cinematic pedal steel interludes and you have a track that speaks to the soul of anyone who enjoys country and folk music with poetic storytelling.
Despite the madness of the world, people have dreams and dream of things bigger than they are. Dreams are our hopes and can lead to a greater purpose. This song's message is that it's never too late to find your purpose, stay strong, there is hope in the fact that there is no limit to every human being's imagination. The hope also comes from our will, drive, and hard-work to fight through the challenges. "Chasing the Moon" is as much about executing the plan as it is about daring to dream.
This date of release for this song, July 14th, is significant for two reasons: it is the birthday of the great folk singer and dreamer Woody Guthrie, a major influence of D.T. Huber, and it's two days before the anniversary of the launch of Apollo 11 in 1969 when the astronauts, scientists, and engineers at NASA were literally chasing the moon.
"Chasing the Moon" has a chill, laid back, 1970's vibe with catchy hooks and vibrant lyrics that are thoughtful and poetic. It was written and produced by D.T. Huber.
D.T. Huber is a Baltimore-based Americana singer/songwriter whose songs arrive at truth in an ever-changing, deceptive world. Blending all things folk with outlaw country, blues, and bluegrass, D.T. draws from the deep wells of the American songbook. His songs delve into the minds of characters who struggle with love, joblessness, injustice, addiction, and poverty. It's a mean old world, but within the struggle there exists immense joy along the way. It's the balance between darkness and light, a sense of tradition, and a notion that history gives us a deeper sense of ourselves, that are the driving forces behind D.T.'s music.